Data Recovery Instrument
for IT Service Specialists Recover
more data... Help more
customers
RapidSpar is the first cloud-driven solution built to help IT generalists and other non-specialized users recover client data from damaged or failing devices.

Standalone device with a built-in SSD and intuitive touchscreen display.

Fully automated diagnostics and firmware fixes/optimizations through the RapidNebula expert system.

Portable and easy to use, so you can spend less time on data recovery and more on your core business.

State-of-the-art ARM multiprocessor platform with a proprietary, real-time operating system.
EASY. AFFORDABLE. EFFECTIVE.
Software-based tools often aren't up to solving hardware data recovery problems. And the leap from software to expert hardware-based solutions is prohibitively expensive for many general IT practitioners - and their customers. So when clients' hard drives go down, service providers tend to call on specialized data recovery experts, incurring outsourcing costs.
With RapidSpar, all of that can change. It gives service providers a portable, easy-to-use tool to handle more data recovery cases in-house - strengthening their credibility as a technology partner and securing client relationships for the long term. RapidSpar solves 50% of the cases software tools fail on*. It's also more affordable and user friendly than the solutions geared for dedicated data recovery companies. That combination - of effectiveness, simplicity, and economy - means RapidSpar opens up opportunities for service providers to access previously untapped, price-sensitive data recovery niches.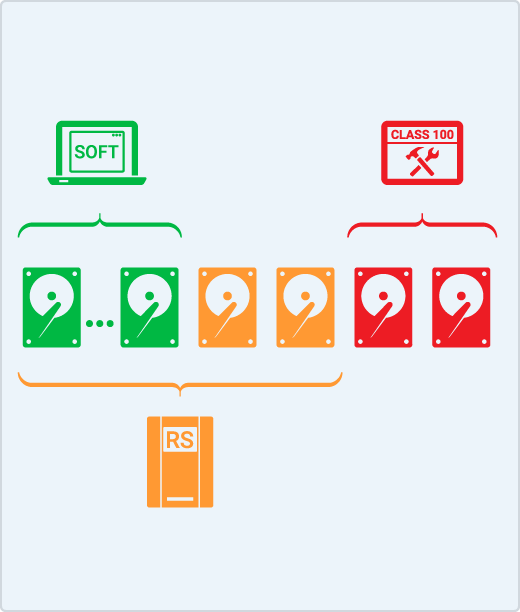 RAPIDNEBULA: A UNIQUE CLOUD SOLUTION
RapidSpar is a small, standalone device with touchscreen controls and a built-in solid-state drive. At the heart of RapidSpar is a self-learning, cloud-based system called RapidNebula that continuously absorbs information from RapidSpar units worldwide. RapidNebula compares current data recovery cases with those solved previously to identify common problems and propose an effective course of action, functioning as a kind of 'virtual' data recovery expert.
ABOUT OUR COMPANY
RapidSpar is the latest innovation from DeepSpar, an Ottawa-based firm that has been pioneering data recovery solutions since 2001. Today, DeepSpar equipment is the market standard among dedicated data recovery companies. RapidSpar extends that leadership with a device format designed for IT generalists and non-expert data recovery practitioners.